Kansas City, MO (PRWEB) July 31, 2013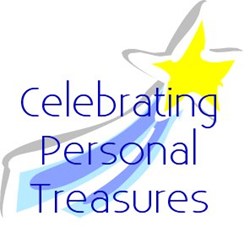 KansasCityCoupons.com has been providing Kansas City residents with great deals at local businesses since 2011. KansasCityCoupons.com is a destination website that partners with all types of local businesses, providing them advertising while saving people money. Coupons can be texted right to the user's cell phone or printed out and redeemed 24/7. Search coupons…Shop Local…Save Money!
Celebrating Personal Treasures takes each individual customer's most personal and treasured memories and creates videos, coffee table books, and personalized items and gifts to celebrate the lives of those they love most – whether that be family, friends, companies or even pets!
Celebrating Personal Treasures has several different divisions to match each customer's individual desires. Their Slides of Life division will help with remembering any life celebration – that be a graduation, anniversary, retirement, birthday, memorial or any other type of celebration.The Slides of Life division takes pictures, home videos, voice overs, and any scan-able keepsakes to create a custom-edited movie starring loved ones. A $50 off coupon for the Slides of Life video can be found on KansasCityCoupons.com.
Similar to the Slides of Life division, Celebrating Personal Treasures offers the Legacy of Life package to document genealogy, memories, and anything one would want to remember about an individual. The Legacy of Life division creates a personalized biography in the form of a coffee table book accompanied by a video. They provide a "What It Means To Be Me" workbook to assist in writing a personal biography. A $100 coupon for the Legacy of Life coffee table book can be found on KansasCityCoupons.com.
On top of the custom videos and books, Celebrating Personal Treasures also offers personalized items including playing card decks, puzzles, calendars, life size wall clings, wedding toppers and much more. Each customer provides pictures that are used in creating personalized items that can be used as gifts or to keep for years to come. Celebrating Personal Treasures is dedicated to helping link one generation to the next. The customer provides the memories, and Celebrating Personal Treasures provides the means to remember and share those memories well into the future! A $10 off coupon for personalized playing cards can be found on KansasCityCoupons.com.
For more information about KansasCityCoupons.com check out their website, or call Kari at (816) 537-7950.